Come grow with us! We are planning to plant a community garden at St Nicholas Church and invite you to join us. And we hope to start planting this Autumn.
Ms. Ciera Nelson has been appointed to be the leader of this ministry team. Please contact her for details about how to volunteer. We have a group in the GroupMe App set up to coordinate and manage the team. You can join that group by clicking HERE.
---
Here is an extremely rough draft of what I am considering: within the circle would be the community space where we can add seating with flowers and plants that will potentially be used for church services. Square is where we can build the production garden, starting small and leaving room to grow in the following years. Arrow is the space where we could potentially put a pumpkin patch?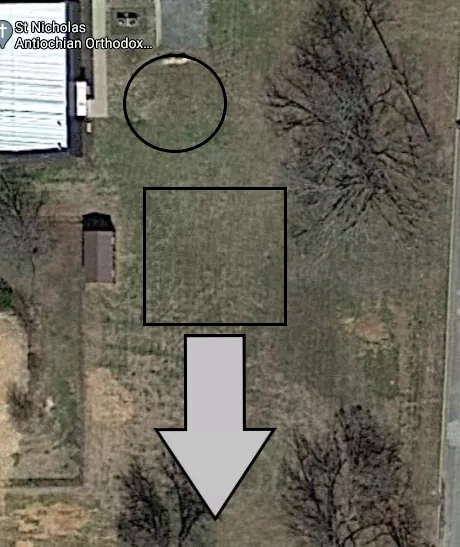 A Community garden increases access to fresh better quality foods, helps reduce food expenses, and improves food security for those who most need it. Studies show that those who grow their own food increase their fruit and vegetable intake and improve dietary habits.