As we enter the Nativity Fast (Advent season), we will offer a special prayer service in preparation for the Nativity of our Lord (Christmas). Join us for this service on the following Wednesday evenings: November 17th; December 1st, 8th, 15th, & 22nd.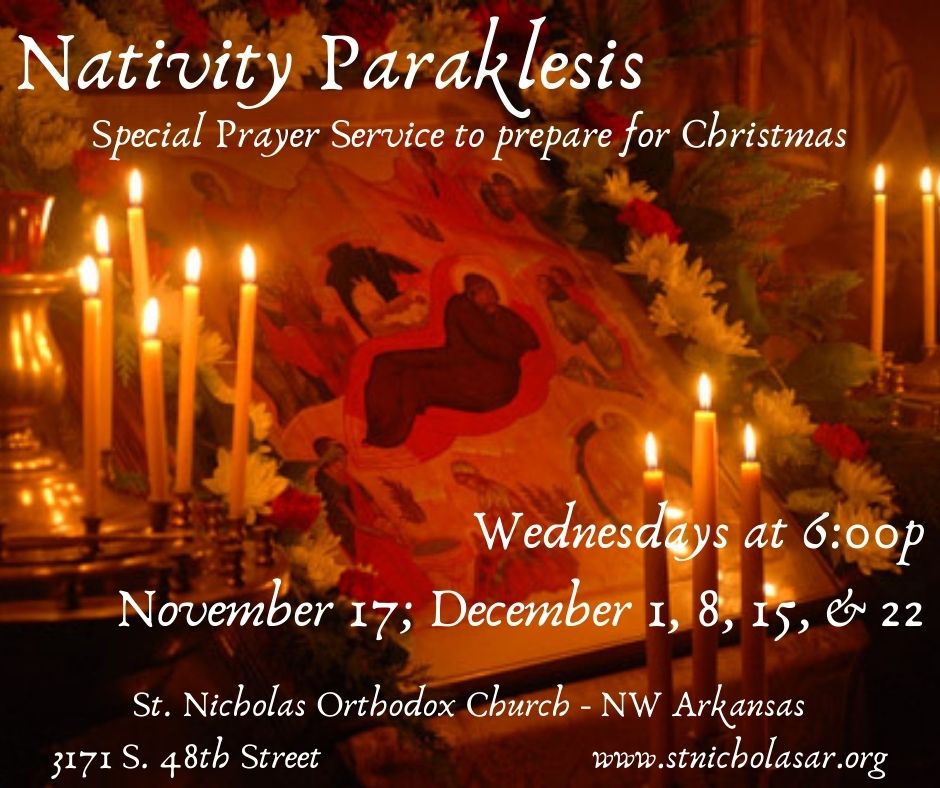 November 15 is the beginning of the Nativity Fast, one of the four Canonical Fasting Seasons in the Church year. Many Orthodox Christian families will begin this journey to the Feast of the Nativity which is celebrated as 'Christmas' in the US and Canada, on December 25. This is a joyous Fast in anticipation of the Nativity of Christ. While not as strict as Lent, it is observed as a kind of winter lenten season in preparation for the coming of Christ at His birth.
In the weeks between now and December 25, Orthodox Christians prepare themselves to celebrate the birth in the flesh of our Lord Jesus Christ. As we begin the fast, we encourage both believing Orthodox and inquirers to review the reflections and resources in this special Nativity section of our Archdiocese website.
Nativity Resources for Orthodox Christian Families
These resources are intended to help families enter into the Orthodox spirit of fasting and preparation for the joyful Feast of the Nativity on December 25.  We also have many Nativity resources available for sale in our Church Bookstore Online including the book The Winter Pascha by Fr. Thomas Hopko.
---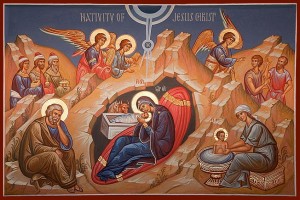 Make a 40-Day Orthodox Advent Calendar
Christians who grew up celebrating Nativity (Christmas) in a western Christian tradition observed four Sundays of Advent, a period of preparation for the celebration on December 25, but Orthodox Christians commemorate the six Sundays of the Nativity Fast (Advent) which fall in the forty days of preparation.
The Orthodox Nativity calendar is a helpful teaching tool; homemade calendars or ones ordered online can aid parents as they assist their children in preparing for the Feast of the Nativity. Doors opening each day highlight art, saints or scriptures that tell the story of the season, and kids often look forward to seeing what is behind the next door as the countdown to Christmas continues.
Creative parents can make their own calendars by following these instructions: Making a Family Orthodox Advent Calendar or for younger children, The Orthodox Advent Calendar.
---
For additional general resources on the Orthodox Christian tradition of feasting and fasting, visit the Feasts and Fasts section of Discover Orthodox Christianity.